Are you looking for specific takeaway business regulation? Do you need legal advice?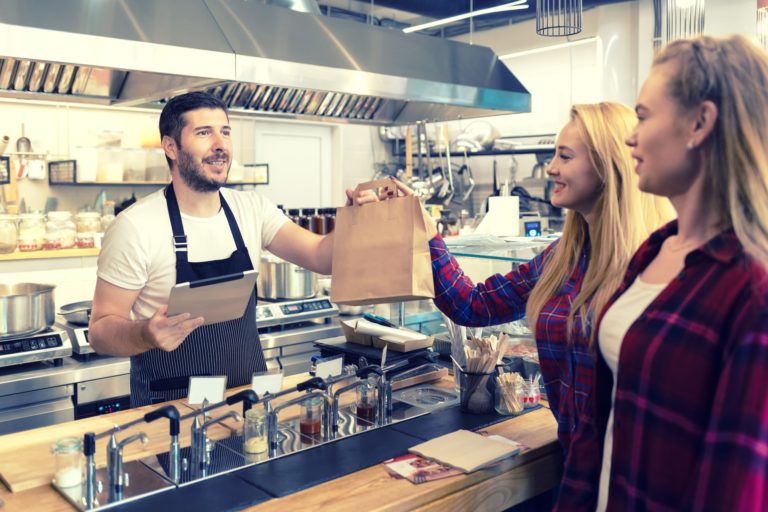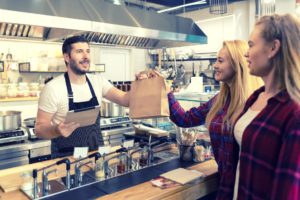 Become a member today and have full access to comprehensive guidance for your business. For £2.60 a week, we also provide:
Full access to printable food safety management documents – we send out 1 hard copy of your kitchen planner, free of charge!
Access to over 400 training courses at a discounted price – learn with Virtual College and complete a range of Food Hygiene eLearning courses.
Industry magazines with the latest news and events – stay up to date with the progress in the food sector, advancements in equipment, supplier information, competitions, promotions and much more!
Unlimited access to our legal and financial services – you can submit any queries or issues to us and we will help you tackle the problem together. No question is too big or small for us.
We want to lend you a helping hand as takeaway services and the industry continue to rise. You can find financial advice, regulatory guidance and support to cater to your company. We have simplified the process of compliance and tedious obligations which will keep you and your customers safe as well as law-abiding. Our content transforms complex regulations into concise information along with straightforward templates. You can also benefit from discounts and a range of deals which greatly outweigh the membership fees. Once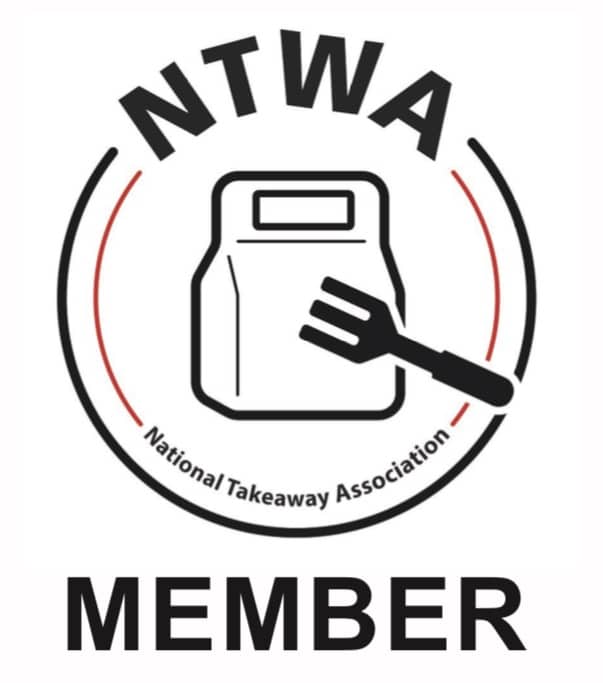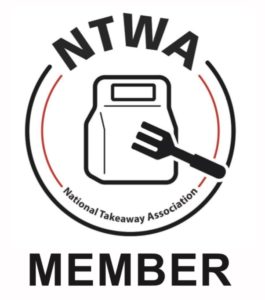 you register for our membership, we will provide you with a membership sticker that highlights you are a member of the National Takeaway Association. All this on offer for less than a coffee a week!
We understand that running a takeaway business can be difficult, so we aim to promote the growth of your business through our services and access to training. We promote your economic contribution to the food sector by supporting takeaway owners everywhere in the UK. This means we provide specialised resources specific for England, Scotland, Wales and Northern Ireland. Wherever your business is based, you can be sure that you can benefit from becoming a member of our organisation too.
We would be thrilled for you to join our network of takeaway businesses! For £2.60 a week or £135 a year, you will be able to take full advantage of all the benefits we offer so your business can begin, grow and improve 24 hours a day, 7 days a week.
NTWA MEMBER
Full access to printable food safety management documents

Access to over 400 training courses at a discounted price

Industry magazines with the latest news and events

Unlimited access to our legal and financial services

Exclusive deals and savings

On going support when you need it